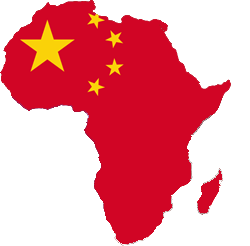 Despite growing concerns by economist on the investment relationship between China and Africa; China is determined more than ever to grow its investment stake in the sub-Saharan continent.
"China will intensify investment in Africa, although our investment in Africa so far has reached $20 billion," Former vice-minister of commerce and current secretary-general of the think tank China Center for International Economic Exchange Center, Wei Jianguo, said on Sunday at a discussion focusing on the rise of Africa at the Boao Forum for Asia Annual Conference.
He added that "Now is the best period for Asia, especially China, to cooperate with Africa. There will be a surge of cooperation in not only quantity but also quality."
Wei recalled that in 2012, about 60,000 Chinese nationals visited Kenya, suggesting the huge boom China may bring to African tourism.
He also asserted that in the past decade, trade between China and Africa rose by a year-on-year average of 22percent and reached $200 billion in 2012.
Wei believes that with Africa growing at such speed, "Africa will replace the European Union to become China's largest trading partner."
He advised China to train more professionals for Africa.
Wei also talked about the possibility of China setting up a free trade area with Africa.
Lin Yifu, former World Bank chief economist, said the trend of Chinese manufacturers moving abroad will bring opportunities for Africa.
"China will offer many jobs in Africa to facilitate Africa's rapid transition to becoming an industrialized continent. The process might be completed in two to three decades."
However, some analysts are having "second thoughts" about the continent's economic relationship with China.
Central Bank of Nigeria Governor, Lamido Sanusi recently commented in an article in the Financial Times, urging African governments to get rid of their "romantic view of China.
According to him, "China takes from us primary goods and sells us manufactured ones …. This was also the essence of colonialism. China is no longer a fellow underdeveloped economy. China is the second-biggest economy in the world, an economic giant capable of the same forms of exploitation as the West. China is a major contributor to the de-industrialisation of Africa and thus African underdevelopment."
But as
China's President, Xi Jinping, has warned in his recent address on his visit to Africa as the President of the country;
"In developing relations with Africa, all countries should respect Africa's dignity and independence."